Parlor Press's poetry series, Free Verse Editions, is pleased to announce the eighth annual New Measure Poetry Prize, which will carry a cash award of $1,000 and publication of an original, unpublished manuscript of poems. Submissions for the prize must be submitted between March 1 and June 1, 2019. The nonrefundable entry fee is $28.00. Multiple and simultaneous submissions are acceptable but entry fees are nonrefundable if the manuscript is withdrawn. Peter Gizzi will judge this year's competition.
Other manuscripts not selected for the New Measure Poetry Prize may still be eligible for publication by Free Verse Editions. Friends and former students of the judge are not eligible for the prize but may submit for publication to Free Verse Editions (please check if you would like to submit for the prize and publication or publication only). Each manuscript should include a list of acknowledgments for published or forthcoming poems. The title page should include the name of the author, a postal address, telephone number, and email address. No feedback on submitted manuscripts can be offered. The recipient of the New Measure Poetry Prize will be announced in December each year..
For more information about Free Verse Editions, visit the series page: http://parlorpress.com/freeverse.
The Best of the Independent Rhetoric and Composition Journals represents the result of a nationwide conversation—beginning with journal editors, but expanding to teachers, scholars and workers across the discipline of Rhetoric and Composition—to select essays that showcase the innovative and transformative work now being published in the field's independent journals. Representing both print and digital journals in Rhetoric and Composition, the essays featured explore issues ranging from classroom practice to writing in global and digital contexts, from writing workshops to community activism. Together, the essays provide readers with a rich understanding of the present and future direction of the field.
This submission form asks editors to supply all the necessary information and files for production. Please review the categories and prepare all the information and files before starting to complete it.
The WAC Journal invites article submissions. We are interested in all WAC-related topics and especially those that offer new insights on WAC ambitions, concerns, or problems. Perhaps you have new data from a study or can apply a theory not applied before to shed new insights on an important aspect of WAC. Or maybe you can draw on your experiences and thinking, while referring to published scholars, to help readers think in a new way about a WAC problem or untapped potential. Any discipline-standard documentation style (MLA, APA, etc.) is acceptable, but please follow such guidelines carefully. For general inquiries, contact Stacy Cacciatore, the managing editor, via email (wacjournal@parlorpress.com). Send informal proposals to Cameron Bushnell, co-editor, via email (cbushne@clemson.edu). Submit manuscripts through Submittable at https://parlorpress.submittable.com/submit/18762.
The WAC Journal is an open-access journal published annually by Clemson University, Parlor Press, and the WAC Clearinghouse. It is available by subscription in print through Parlor Press at http://www.parlorpress.com/wacjournal and online in open-access format at the WAC Clearinghouse via http://wac.colostate.edu/journal/. Articles are accepted throughout the year on a rolling basis.
Manuscripts should range from 5,000 to 10,000 words. The peer review process is double-blind, which means all identifying information just be removed from the submission. Any submission notes must be included in the field provided for them, not in a separate cover letter attachment. Submissions that aren't ready for double-blind review will be returned.
Series Editor
Jon Thompson, North Carolina State University
Since the period of high modernism, American poetic practice has sought nothing less than a revolution in poetry. The new language, rhetoric and form of the poetry of William Carlos Williams, T.S Eliot, Ezra Pound, Mina Loy, H.D., Langston Hughes, Marianne Moore, and Wallace Stevens released new energies and new (or dramatically different hybrid) poetic practices. These practices were taken up, and extended, in successive generations by Louis Zukofsky, George Oppen, Lorine Niedecker, Charles Olson, Frank O'Hara, James Schulyer and John Ashbery. More recently, Yusef Komunyakaa, Jorie Graham, Charles Wright, C.D. Wright, Susan Howe, Myung Mi Kim, Harryette Mullen and Claudia Rankine, to name just a few, have pushed this tradition of transformative practice and claimed new territories for poetry. As these names suggest, this tradition continues to be influential inside the English-speaking world, and outside it. Bearing in mind this legacy of innovation, Illuminations will focus on the poetics and poetic practices of the contemporary moment in the USA. The series is particularly keen to promote a set of reflective works that include, but go beyond, traditional academic prose, so we take Walter Benjamin's rich, poetic essays published under the title of Illuminations as an example of the kind of approach we most value. Collectively, the titles published in this series aim to help various audiences engage in a dialogue that will reimagine the field of contemporary American poetics. Accordingly, the series is looking to publish in the following areas:
Autobiographical essays
Biographical essays
Craft essays
Hybrid essays
Discussions of poetry & pedagogy
Essays on poetics & poetic practices
Essays on form
Essays on poetics & politics
Essays on poetic traditions & genealogies
Discussions of race, ethnicity & poetry
Discussions of gender & poetry
Discussions of poetry & place
Essays on poetry & contemporary culture
Discussions of aesthetics
Comparative poetics
Multimedia projects
Illuminations will be looking for books shorter than the traditional academic monograph—books around one hundred to one hundred and twenty-five pages in print. Please submit a one to two page description of your book and a finished manuscript in the month of May to Submittable. Writers may expect a response within six months.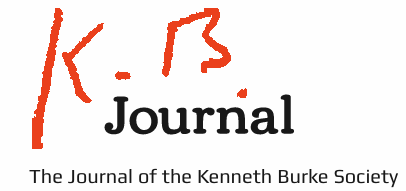 Mission Statement
KB Journal: The Journal of the Kenneth Burke Society takes as its mission the exploration of what it means to be "Burkean." We publish original scholarship that addresses, applies, extends, repurposes, or challenges the work of Kenneth Burke, which includes his books, articles, reviews, fiction, poetry, and music, as well as the the growing body of research about his contributions to the unending conversation of history. KB Journal provides an outlet for integrating and critiquing the gamut of Burkiean studies in communication, composition, English, gender, literature, philosophy, psychology, rhetoric, religion, sociology, and technical writing. In light of this, Burke need not be the sole focus of a submission, but his ideas should be integral to the the argument or performance.
Submission Guidelines
All scholarly approaches—historical, textual, empirical, pedagogical, performative—are welcome and encouraged. Each essay, hypertext, or other project submitted for possible publication will be anonymously reviewed by a minimum of two editors or experts from a particular area. Submissions for possible publication should be submitted through KBJ's submission interface at Submittable (see below for a button, also). Allowable formats include Word, RTF, or HTML. All article submissions should conform to the most recent style guide of the Modern Language Association, which covers all matters related to manuscript preparation not covered by KBJ guidelines. Authors must use in-text citations and provide a reference or Works Cited page at the end of the essay. Authors may also include explanatory endnotes, though such notes should be kept to a minimum and should not be automatically embedded in the text using Word's note function (they will need to be extracted). Hypertext or other projects requiring multiple files may be submitted as a Zip file. All essays may run a maximum of 7,000 words (not including the Works Cited or other endmatter). For projects that lie outside of these parameters, contact the editors.
Each submission should also include the author's or authors' name(s), title, professional affiliation, mailing address, e-mail address, and telephone number. No author-identifying information should appear in the corpus of the text itself. Each submission should include a fifty-word abstract. Works submitted for review should not have appeared in any other published form. If any part of the submission has been presented at a colloquy, conference, or convention, the date and form of that presentation should be indicated in the submission notes. It is expected that such submissions will be substantially revised to make them suitable for publication in the journal.
Reviews
KB Journal seeks reviews of recent books focused on Burke and his ideas. Reviews should run a maximum of 2,000 words and include the book title in MLA format at the beginning of the review. The journal also seeks review essays discussing at least three books and/or articles that share a common Burke-related focus. Review essays should discuss how these works forward, enhance, or challenge Burke studies. Reviews essays should run a maximum of 4,000 words and should include the titles in MLA format at the beginning of the review.